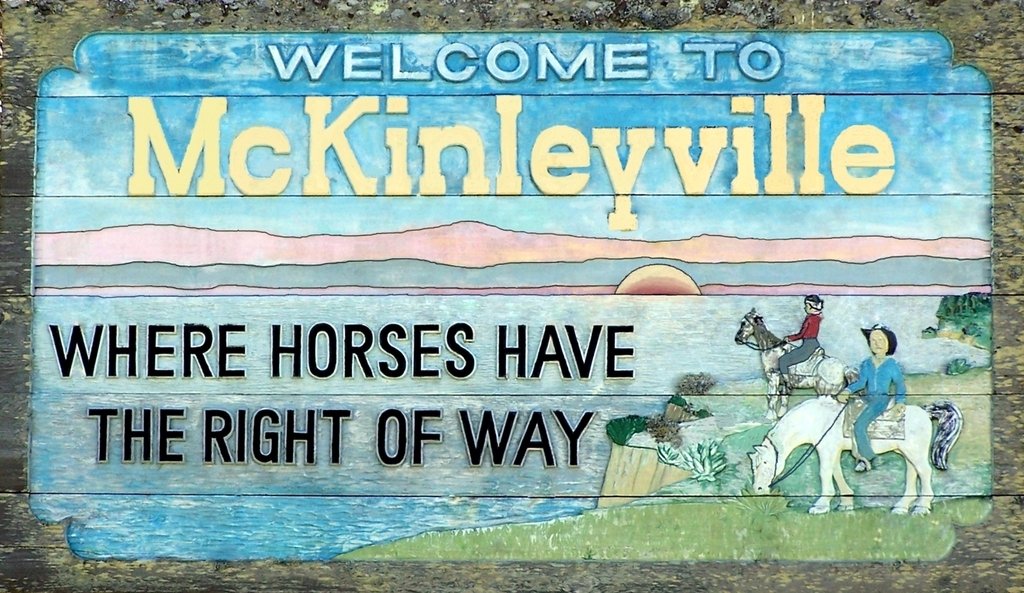 I was on the way to meet face-to-face with my victim in McKinleyville, California. I was expecting a comfortable flight to a very uncomfortable meeting with the person whose imminent death I had caused, when some sweaty, white guy sat down next to me while yelling at his BlackBerry. "Seriously, I have to fly economy because you jackasses fucked up!" He was trim and clean cut but on the heavy side, beads of perspiration rolling down his forehead, reminding me of Chris Christie.
"Sometimes we end up in places we didn't plan, eh?" I said.
He didn't even glance at me. "Fuckin' A!" he mumbled. He turned to the flight attendant's cleavage. "I'll have a scotch. Neat."
"Fuckin' A!" she said under her breath. Karma is a bitch, and I love her.
*
One day earlier I was sitting at the rebbe's tish. It was during shovavim, that time of year when our private parts take center stage in all sermons.
"The sperm is the energy of the body and the light of the eyes," the rebbe was saying. "When too much is ejected, the body is destroyed and life is lost. Those who spill their seed often, old age comes upon them; their power fades, their eyes darken, and a bad odor is emitted from their mouths. The hair on their heads and eyebrows fall out. The hair of their beards, armpits, and legs grows thicker and their teeth fall out. And many other troubles apart from these come upon him."
I was trying to feel the thickness of my eyebrows in the dark as the rebbe's voice hammered away inside my head.
"We now know from experts that this sin is a leading cause of death." With only a few hours between my last incident and my next one, my time on this world seemed limited. "And not only is it a sin and a danger to yourself; it's a danger to the world," the rebbe wailed, while his five hundred congregants sobbed along with him. "Right now, at this moment, there is someone dying from cancer because of your lack of self-control. As we have seen during the Holocaust, when God strikes with anger, he strikes the guilty and the innocent alike."
The thought of someone dying of cancer because of my masturbatory habits made me uneasy. Whoever it was, that poor person had no idea what hit him. I wasn't going to masturbate ever again, that was for sure, but my conscience was eating at me. I owed the cancer-stricken victim an apology. And their family too. For spilling the seed that wasted their loved one. I wanted to explain that I had no malicious intentions. I had just wanted to, you know, relieve stress. I really had no idea.
The rebbe finished the sermon and the lights came on. All around me, people were wiping their tears, looking cleansed and sin-free. Cancer was soon to be a thing of the past.
*
I took another shot at making conversation with sweaty-guy. "What are you going to McKinleyville for?"
"Ugh, some bullshit thing," he said.
I wondered if he too was going to visit his victim. I looked at his eyebrows. They were thick. I leaned in closer to smell his breath, but I wasn't close enough. I leaned in closer. "Get offa me, ya faggot!" he yelled. He tried to move as far away from me as his armrests allowed, but it was too late. I smelled his breath, and it reeked. This man has a lot of blood on his hands, I thought. I shouldn't be talking to him.
*
I knew my victim was from McKinleyville, California, because God told me so. I contacted God through his preferred method. I called upon him by the words of King David in Psalms, and he replied, as usual, in Sign Language. First it became cloudy, which was a clear sign. It is how all godly communications begin. The first letters of certain verses started glowing, which signified the name of the town and the name of my victim. "Lynn Mirocol" I clearly read out from Psalms, Chapter Two. I have always been skeptical of people who claimed that God has spoken to them, until the day I found myself on a plane to McKinleyville sitting next to a rude and sweaty mass-manslaughterer.
*
Just as I expected, Lynn lived in a modest house with a white picket fence, and as I expected, she was sitting in a gazebo chair reading
Dying With The Lord: A Christian Guide For The Terminally Ill
.
"It's OK, sir," she said softly. "There's no need to apologize. It's God's will." I tried to respond, "Yeah, but…" She was having none of it. "Come on, you were just a kid." Her son Pat, in a ponytail and camouflage shorts, sat shirtless at the other end of the white porch smoking Capris and pretending to read Truckers Digest. He was clearly eavesdropping on our very private conversation.
"You know, son," Lynn said softly, "Jesus died for our sins as well. God chose him. God wanted him near him. He chooses the really special ones to spill his fury at for the sins of people." It might have been the painkillers talking, but it made perfect sense. She was one of the innocents from the rebbe's sermon. I should ask the rebbe about Jesus.
As I left her home, her son followed me to my rented Toyota Yaris. "Listen, you jackoff," he called to me. "If you ever lay your hand below your belt ever again, I'll fucking hunt you down and cut your sorryass prick off for good." He was a foot taller than me, his piercing, bloodshot eyes told me he was dead serious. "That's my mother right there, and she's dying because you couldn't keep your hands off your cock. Now get the fuck outta here."
All I wanted was to go home and masturbate again. Maybe Pat would get cancer and die.
_________________________________________________________________________________
Thanks to Shulem Deen of
Unpious.com
for editing this story. Thanks to
Meagan Dwyer
,
Pearl Gluck
and all those who listened to and read all the earlier versions and offer their constructive criticism.